Download the free report today!
Combating the 10
Biggest Challenges in Ag
Download our special report, The Future of the Family Farm, to understand some of the biggest challenges facing family farms today and ways that FBN membership is helping farmers maximize profit potential for their operation.
Fight Against Rising Production Costs
Farmers are taking greater control over their financial future by using tools that help them make smarter, more informed decisions about their operation using data-backed insights generated from millions of acres of real-world farm data.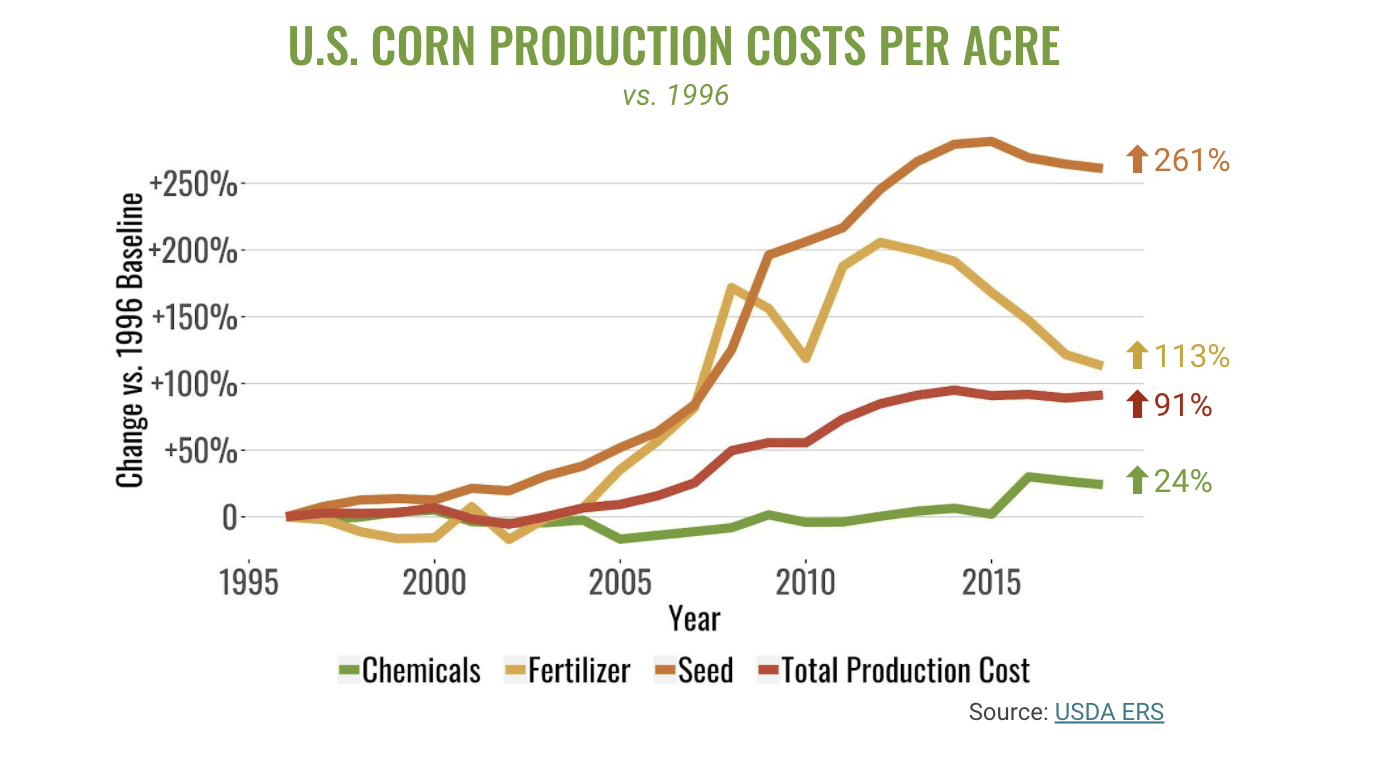 Maximize Your Profit
Potential with FBN

Find Farm Inputs Savings with Price Transparency
FBN's Price Transparency tool shows market averages, quotes, and invoiced prices on hundreds of inputs and has revealed, on average, 33% in potential savings for crop protection products and 17% potential savings in seed costs for farmers.

Discover the Best Seed for Your Fields with the Greatest ROI
Farmers who planted the variety recommended by FBN's Yield Potential tool outperformed those who planted another variety by an average of 18 bushels per acre.

Explore Value and Convenience with Input Purchasing
The price you find on FBN Direct for chemical inputs is on average 15 percent below the market average.

Find Financing and Insurance Offerings Personalized to Your Operation
On average, FBN has helped farmers lower their land loan interest rates by approximately 1.9%.
Get The Tools You Need to Combat Ag's Biggest Challenges
Download The Future of the Family Farm to learn how other farmers
are using FBN's tools to make a difference on their bottom line.
Copyright © 2020 All Rights Reserved
Copyright © 2014 - 2020 Farmer's Business Network, Inc. All Rights Reserved. The sprout logo, "FBN" and "Farmers Business Network" are registered service marks of Farmer's Business Network, Inc. All other trademarks are the property of their respective owners. FBN Direct Services are offered by FBN Inputs, LLC and are available only in states where FBN Inputs, LLC is licensed.
ALWAYS READ AND FOLLOW LABEL DIRECTIONS. It is a violation of federal and state/provincial law to use any pesticide product other than in accordance with its label. The distribution, sale and use of an unregistered pesticide is a violation of federal and/or state law and is strictly prohibited. We do not guarantee the accuracy of any information provided on this page or which is provided by us in any form. It is your responsibility to confirm prior to purchase and use that a product is labeled for your specific purposes, including, but not limited to, your target crop or pest and its compatibility with other products in a tank mix.