When Farmers Connect, Farmers Win.
Hi, Zach Johnson here, the Minnesota Millennial Farmer. join me and thousands of other farmers connecting online and using the power of the FBN® network to improve their operations.
Best of all, joining FBN is 100% FREE. Take advantage of all FBN has to offer and sign up today.
Join the network of over 35,000 farms who have
put FBN's robust digital platform to work.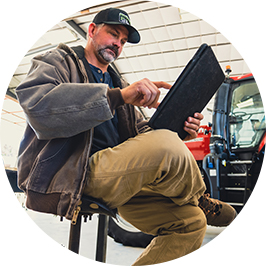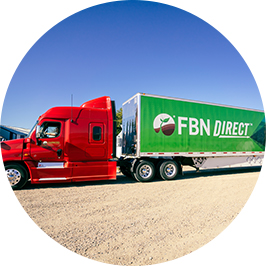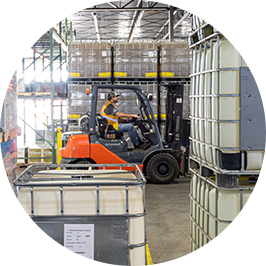 Reliable Logistics Network
FBN's logistics network spans over 84% of growing acerage in the U.S. within a 250-mile radius, insuring you can always get the right product at the right time.
Get upfront, transparent list pricing on a wide selection of crop protection, seed, feed, animal health products, and more online, 24/7 at FBN.com.
Buy online and get convenient delivery right to your farm. Plus, get estimated delivery dates before you buy, choose delivery options to fit your schedule, and track shipments with delivery alerts.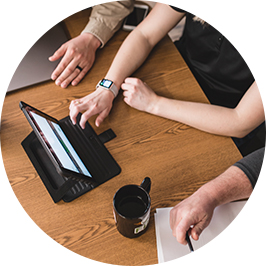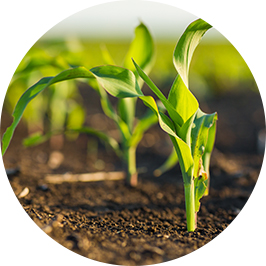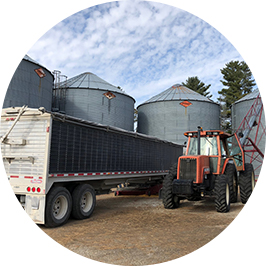 Low Finance Rates & Fast Approvals
Optimized Insurance Plans
Save time and apply for land, operating lines, input and equipment financing online in minutes. You can even receive an instant decision for operating line applications under $1 million.
Be confident in your crop insurance coverage by maximizing your APH calculating with FBN's APH Optimizer and see side-by-side coverage recommendations.
Manage local bids, set price text or email alerts and submit offers directly on the FBN all-in-one commercial bids platform.
Connect with thousands of leading farmers in the FBN Community and Analytics platforms. See what others are paying for seed & chemical, use the farming's largest seed performance database, buy & sell equipment, and share tips & tricks.
FREE | PROTECTED | SECURE

Copyright © 2014 - 2022 Farmer's Business Network, Inc. All rights Reserved. The sprout logo, "Farmers Business Network", "FBN", " "FBN Direct" are trademarks, registered trademarks or service marks of Farmer's Business Network, Inc. FBN is an Equal Opportunity Provider. FBN Crop Insurance services are offered by FBN Insurance LLC (dba FBN Insurance Solutions Services LLC in Texas, and FBN Insurance Solutions LLC in California and Michigan) and are only available where FBN Insurance LLC is licensed. FBN membership is not required to purchase through FBN Insurance LLC, but certain features are only available to FBN members. FBN Crop Insurance is currently offered in the following states: AK, AL, AR, AZ, CA, CO, CT, DE, FL, GA, HI, IA, ID, IL, IN, KS, KY, LA, MD, ME, MI, MN, MO, MS, MT, NC, ND, NE, NH, NJ, NM, NV, NY, OH, OK, OR, PA, RI, SC, SD, TN, TX, UT, VA, VT, WA, WI, WV, WY. FBN does not offer traditional health insurance. But while we do not offer traditional health insurance, we do offer FBN Health. FBN Health is marketed by FBN Insurance LLC. FBN Insurance LLC is not a licensed insurance company or agency and its employees and representatives are not licensed life and health insurance agents. Policies marketed by FBN Health are level-funded group health benefit plans offered and administered by Benefit Plan Administrators, Inc. ("BPA") and Employers Business Alliance ("EBA") and available only where BPA and EBA are licensed." If you submit the Get A Quote Form, a licensed insurance agent/producer may contact you on behalf of BPA or EBA. You cannot obtain coverage under a health plan until you complete and submit an application for the plan and your application is approved and accepted by BPA or EBA. Eligibility and benefit exclusions and limitations apply. FBN Health is currently available in all 50 states. Terms and conditions apply. FBN Finance, LLC commercial operating lines of credit are offered by FBN Finance, LLC and are available only where FBN Finance, LLC is licensed. Equipment financing provided by Ritchie Bros. Financial Services, Ltd. and TCF National Bank. Land financing provided in connection with Farmer Mac. Input financing provided in connection with our financing partners. To qualify for a financing offer, a borrower must be a member of Farmer's Business Network, Inc. and meet the underwriting requirements of FBN Finance, LLC and its lending partners. All credit is subject to approval and underwriting. Interest rates and fees will vary depending on your individual situation. Not all applicants will qualify. FBN Direct products and services and other products distributed by FBN Direct are offered by FBN Inputs, LLC and are available only in states where FBN Inputs, LCC is licensed and where those products are registered for sale or use, if applicable. If applicable, please check with your local extension service to ensure registration status. Nothing contained on this page, including the prices listed should be construed as an offer for sale, or a sale of products. All products and prices are subject to change at any time and without notice. Terms and conditions apply.